Welcome to Points of Care!
This free savings program will allow you to save up to 50% on your prescription medications at a participating retail pharmacy or through mail order. This is a free program for those who are uninsured or under-insured.
Can be used by the entire family.
No enrollment forms are required.
Card is pre-activated and ready to use.
55,000 participating pharmacies.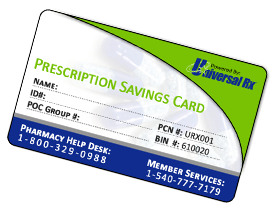 Start saving today! Click on one of the options below to get your card.
Print Card
Print your card using your printer.
Email Card
Email your card as an attachment.
Text Card
Send a link to your mobile phone.